The Frontiers in Low Temperature Plasma Diagnostics (FLTPD) workshop is a European event, a continuation of a biennial series that began in 1995 at Les Houches (France). This year the FLTPD XIV is organized by the Atomic and Molecular Physics Group – Department of Physics of the Trento University and the Institute for Plasma Science and Technology of the Consiglio Nazionale delle Ricerche. The 14th edition of FLTPD took place in Levico Terme from Sunday 1st to Thursday 5th, May 2022.
The workshop offers the opportunity to present recent results on plasma diagnostics and aims to bring together experts in low-temperature plasma diagnostics. It is an important and fruitful opportunity for the new generation of plasma scientists to share and discuss the knowledge of these diagnostics with the leading scientists in the field.
You can find further information on the webpage of the event here.
What they say about us
Thank you for organising a terrific conference.
Thank you very much for the superb organization of FLTPD. An excellent mix of interesting talks and friendly discussions in a highly scenic and wonderful place.
Thank you for organizing the conference – it was a marvellous place and outstandingly excellent food and service!
I would like to take the opportunity to thank you for the great conference, the perfect organization and the very nice time in Levico!
Thank you very much for the organization of this excellent and friendly conference.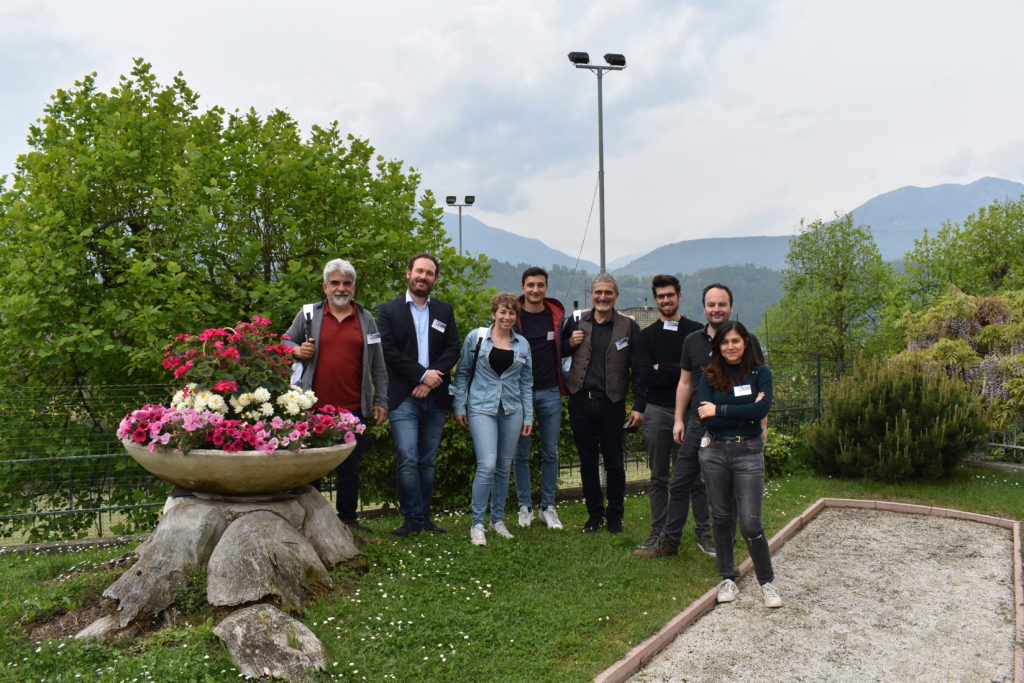 Moments of FLTPD-XIV
International Scientific Committee
Nader Sadeghi, Université Grenoble Alpes, France – Chair
Uwe Czarnetzki, Ruhr University Bochum, Germany – Vice Chair
Gilles Cartry, Université Aix Marseille, France
Giorgio Dilecce, ISTP-CNR, Italy
Richard Engeln, Eindhoven University of Technology, The Netherlands
František Krčma, Brno University of Technology, Czech Republic
Kirsty Mc Kay, University of Liverpool, UK

Local Organizing Committee
Paolo Tosi, University of Trento – Chair
Giorgio Dilecce, ISTP-CNR – co-Chair
Luca Matteo Martini, University of Trento – co-Chair
Matteo Ceppelli, University of Trento
Cesare Montesano, University of Trento
Olga De Pascale, ISTP-CNR
Paolo Francesco Ambrico, ISTP-CNR